Posted by Armin on Friday, February 11, 2011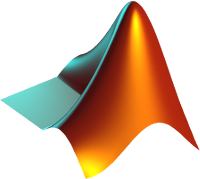 Below is a PDF of my presentation and the code for a tutorial on making elaborate multi-axes movies with Matlab. The tutorial was part of the "hallway salon" series that has become a tradition in the Daniel Lab.
The code contained on this page contains a framework for saving movies from MATLAB that should be easily adaptable for your own work. I tried to add as many comments in the code, so it should be fairly self-explanatory.
Code output: an AVI file
The embedded video below shows you the output of the code featured on this page. (It's of much lower quality than the AVI file you would get on your computer by running the script.)
MATLAB code in chunks
Copy the following pieces of code into your MATLAB editor. You should create two new m files. Copy cells 1 to 4 (below) into one document, saved as something like "myanimation.m". The other file has to be named "plotfilledcircle.m". This is a helper function for plotting a circle.
Cell 1: Creating data for our animation
This piece of code just creates the path for our circle to move along; a simple spiral. There are two vectors, xpos and ypos, that contain the center coordinates of our circle for each frame. The last line in the listing below creates a vector that defines the circle's radius for each frame.
Cell 2: Plotting a circle that moves along the path specified above
This piece of code draws a circle on a figure with white background. It allows us to check whether everything looks OK, before going to the next cell in which we'll save the result of each iteration into a TIFF stack. This code depends on the helper function called "plotfilledcircle". Copy the code for this function (found a few paragraphs further down) into it's own m file. It has to be saved with the function's name (plotfilledcircle.m) and should either be in the same directory as your other m file, or in a directory that MATLAB knows about (i.e. in its path).
Cell 3: same as cell 2, but now we save an image sequence
Cell 4: Putting it all together to make a multi-axes figure and save an AVI file
The following, long piece of code is the recipe for creating a movie file that I use. There are multiple ways of doing this, but using the avifile() and addframe() functions works well for me...
Helper function: plotfilledcircle.m
Save this file as "plotfilledcircle.m".